Welcome to Whole Health Chiropractic! We Are Chiropractors Who Get You Back to Living the Life You Loved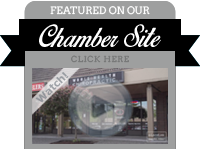 Do you currently have pain or discomfort that seems like it never goes away? Did you suffer an injury? Here at Whole Health Chiropractic, our professional and friendly staff understands that pain, discomfort, and injuries can stop you from enjoying things you love to do, hold you back from performing your daily activities, and even impact your health. An approach that involves art, science, and philosophy, and is highly recommended to residents in Issaquah and the surrounding vicinity by our expert chiropractors is chiropractic care. Seeking this alternative medicine relieves pain, improves your condition, restores your quality of life, and gets you back to your routine without the need for prescriptions or other drastic treatment options like surgery. Chiropractic care is the solution to many ailments.
Chiropractic Care Services
Our chiropractic office is a comfortable and friendly environment that has staff who cares about your needs, expectations, and health goals. While you are in our care, we make it our mission to ensure that you receive the attention you deserve and quality treatments to help you heal in the quickest way possible while optimizing your health. Our commitment, purpose, honesty, and passion has value, so you can trust us in every step of your journey.
The services that we offer that get you out of pain and help you achieve overall well-being and health are as follows:
Chiropractic care, including techniques of activator, drop table, muscle release, and adjustments
Massage therapy
Ideal protein weight loss
Therapeutic exercises that also includes specific spinal stretches
Traction massage therapy
Soft tissue work
Heat and ice therapy
Pediatric chiropractic care
Prenatal chiropractic care
Counseling for lifestyle changes and nutrition
Spinal screenings
Treating Conditions Safely and Effectively
We believe that the body doesn't need to rely on pain prescriptions or invasive surgery in order to heal or become well again. The body is strong and has mechanisms that support it and provides natural healing. Although an ailment can throw the body off balance, chiropractic care can restore function safely and effectively than pain meds or surgery.
Conditions that chiropractic care can treat include:
Auto injury
Sports injury
Chronic neck, back, shoulder, and extremity pain
Sciatica
Headaches and migraines
Pregnancy-related pain and symptoms
Fibromyalgia
Childhood disorders and pain
And many more
Schedule an Appointment with Our Professional and Knowledgeable Chiropractors in Issaquah Today
Residents of Issaquah, who are currently searching for treatment options that don't involve the use of pharmaceuticals or surgery, should call Whole Health Chiropractic at 425-313-8950 to schedule a consultation with one of our chiropractors. Our goal is to help you to stay healthy for the long term.